Triangle Coatings International Operations
In November 2007, Triangle Coatings Asia was founded to support the growing Asian market for Triangle's specialty and OEM coatings.
The manufacturing facility, which is located in Shun De, Guangdong province, is centered in a major manufacturing region of southern China with excellent port facilities to service all of Asia. This 40,000 square foot facility was completed in the summer of 2008.
Equipment was installed and manufacturing begun. In addition to supplying our concrete and masonry sealers and protective coatings, Triangle Coatings Asia is supplying OEM finishes to lighting fixture manufacturers, speaker manufacturers, equipment manufacturers, and architectural coatings for commercial building projects.
Triangle has successfully introduced its manufacturing techniques, standards, and quality to this region. Foreign companies manufacturing their products in China have welcomed our Asia operation and its trusted product line.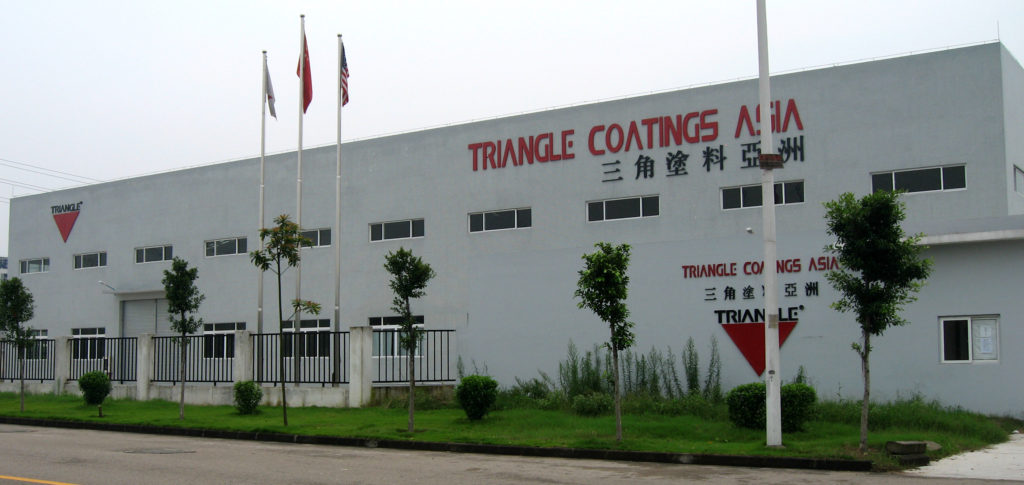 About Triangle Coatings and Our Services
---